Bill Mitchell
President
Jim Mitchell
General Manager
Jug Thandi
Group Controller
Linda McCormack
General Sales Manager
Kerry Renaud
Sales Manager - New Inventory
Kerry Renaud
Sales Manager - New Inventory
Grant Bohn
Sales Manager - Pre Owned Inventory
Grant Bohn
Sales Manager - Pre Owned Inventory
Brian Mitchell
Sales Manager - Pre Owned Inventory
Brian Mitchell
Sales Manager - Pre Owned Inventory
Bob Sroka
New Inventory Manager
Barry Forsythe
Sales & Leasing Consultant
Barry Forsythe
Sales & Leasing Consultant
Eric Gratrick
Sales & Leasing Consultant
Eric Gratrick
Sales & Leasing Consultant
Young Kang
Sales & Leasing Consultant
Young Kang
Sales & Leasing Consultant
Howard Sturnberg
Sales & Leasing Consultant
Howard Sturnberg
Sales & Leasing Consultant
Tony Ho
Sales & Leasing Consultant
Tony Ho
Sales & Leasing Consultant
Vince Valente
Sales & Leasing Consultant
Vince Valente
Sales & Leasing Consultant
Zaheed Alibhai
Sales & Leasing Consultant
Zaheed Alibhai
Sales & Leasing Consultant
Marios Procopiou
Sales & Leasing Consultant
Marios Procopiou
Sales & Leasing Consultant
Ali Kazemi
Sales & Leasing Consultant
Ali Kazemi
Sales & Leasing Consultant
Terry Sooch
Sales & Leasing Consultant
Terry Sooch
Sales & Leasing Consultant
Peter Choi
Sales & Leasing Consultant
Peter Choi
Sales & Leasing Consultant
Kevin Collins
Sales & Leasing Consultant
Kevin Collins
Sales & Leasing Consultant
Jeff Sheng
Sales Consultant
Tony Youm
Sales & Leasing Consultant
Tony Youm
Sales & Leasing Consultant
Steve Yin
Sales & Leasing Consultant
Steve Yin
Sales & Leasing Consultant
Victor Munoz
Sales & Leasing Consultant
Victor Munoz
Sales & Leasing Consultant
Raymond Gao
Sales & Leasing Consultant
Raymond Gao
Sales & Leasing Consultant
Jayson Lynch
General Service Manager
Lawrence Wong
Service Manager
Steve Angelis
Service Advisor
Peter Lowe
Service Advisor
Kim McCutcheon
Head Cashier
Ken Sorensen
Director of Finance
Steve Couke
Financial Services Manager
Steve Couke
Financial Services Manager
Denise Ward
Financial Services Manager
Denise Ward
Financial Services Manager
Chantel Chohan
Financial Services Manager
Chantel Chohan
Financial Services Manager
Giovanni Carida
Financial Services Administrator
Giovanni Carida
Financial Services Administrator
Robert Allan
Fleet Sales Manager
Jim Willows
Fleet Sales Consultant
Jerry Schmautz
Fleet Sales Consultant
Glen Mayede
Service Appointment Co-ordinator
Glen Mayede
Service Appointment Co-ordinator
Janice Meaden
Controller
Silvana Valentic
Accounts Receivable & Accounting
Silvana Valentic
Accounts Receivable & Accounting
Andy He
Accounting
Tatjana Lisi
Accounting
Anna Corradi
Receptionist
James Carter
President
Jack Teeple
General Manager
Gregory Neilson
Sales Manager
Yury Kovalchuk
Sales Manager
Heather Mclean
Business Manager
Martin Benn
Sales Consultant
John Proctor
Sales Consultant
Ninno Decotiis
Sales Consultant
Kyle Johnstone
Sales Consultant
Ignacio Cuellar
Sales Consultant
Andy McLachlan
Sales Consultant
James Tiro
Sales Consultant
Christopher Kirby
Sales Consultant
Joe Desantis
General Service Manager
Eric Mitchell
Service Manager
Michael McIntosh
Service Adviser
Garret Leniuk
Service Adviser
Oliver Dietrich
Service Adviser
Sam Massoudifar
Junior Service Advisor
Frederick Espanol
Vehicle Detailer
Nestor Congson
Lot Attendant
Chris Gossen
Parts Manager
Matt Leadbetter
Assistant Parts Manager
John Skaling
Parts Advisor
Tori Phillips
Counter Clerk
Ali Tabasi
Apprentice Counter Clerk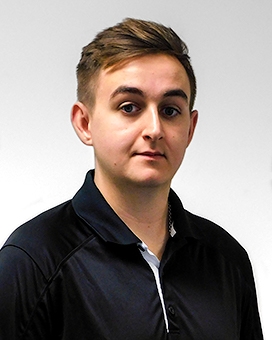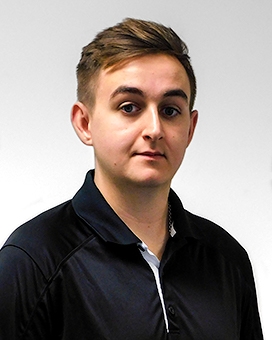 Brandon Dalzell
Body Shop Manager
Ryan Hill
Paint Preparation
Jyoti Pal
Accounting Manager
Parmis Yazdani
Digital Inventory Merchandising
Parmis Yazdani
Digital Inventory Merchandising
Geoff Jessup
General Manager
Doug Lum
General Operations Manager
Doug Lum
General Operations Manager
Daren Rodillas
Fleet Manager
Winston Lien
Assistant Sales Manager
Vince Vanaki
Assistant Sales Manager
Sabrina Neves
Financial Services Manager
Sabrina Neves
Financial Services Manager
Amir Dedic
Fixed Operations Manager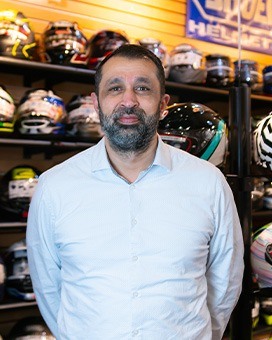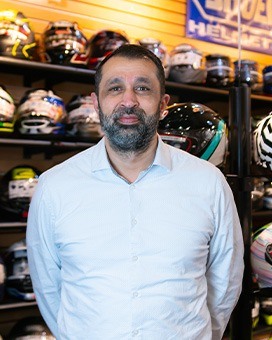 Mike Saini
Parts Manager
Joe Antigua
Brand Loyalty Manager
Kamal Ghaffari
Sales and Leasing Consultant
Kamal Ghaffari
Sales and Leasing Consultant
Stergios Fessas
Sales and Leasing Consultant
Stergios Fessas
Sales and Leasing Consultant
Cherry Hou
Sales and Leasing Consultant
Cherry Hou
Sales and Leasing Consultant
Colin Mah
Sales and Leasing Consultant
Colin Mah
Sales and Leasing Consultant
Keith Luong
Sales and Leasing Consultant
Keith Luong
Sales and Leasing Consultant
Jesse Li
Sales and Leasing Consultant
Jesse Li
Sales and Leasing Consultant
Janssen Faunillan
Sales and Leasing Consultant
Janssen Faunillan
Sales and Leasing Consultant
Meghan Wong
Service Administrator
Bill Glavas
Senior Service Advisor
Fluent in English and Greek.
Levi Fagrie
Service Advisor
Jennifer Ngo
BDC
Mark Scholtz
Service Advisor
Cory Bishop
Shop Foreman
Peter Vo
Technician
Brian Palmer
Technician
Kevin Koo
Technician
Mike Gerardo
Apprentice
Jason Basra
Technician
Robert Kwan
Technician
Keshav Thakur
Apprentice
Manny Rahul
Apprentice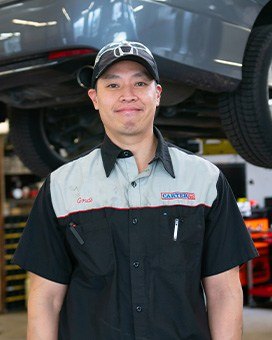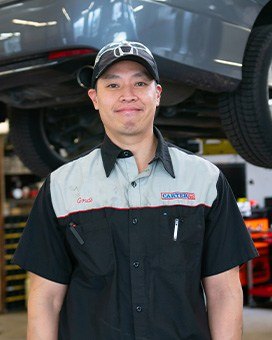 Gordi Chin
Shop Foreman
Teresa Juan
Parts Coordinator
David Hovestad
Parts Advisor
Jack Low
Parts Advisor
Pedro Arizaga Mino
Parts Advisor
Ray Dowling
Parts Advisor
Bao Williamson
Reception / BDC
Thea Lanutan
BDC
Jela Pizarro
Reception
Kai Bowes
Digital Merchandiser
Fahim Mirzad
Detail Associate
Kiet Vi Luong
Detail Associate
Rafik Alahmad
Detail Associate
Geoff Jessup
General Manager
Growing up, Geoff began riding dirt and street bikes around Vancouver, a city he has called home since he was born at St. Paul's hospital just down the road from Burrard Street. Geoff's journey into the automotive world started with him washing vehicles when he was 17 and has morphed into the position he holds today at Carter Honda. Geoff enjoys the use of off road bikes that allow him to travel to areas that are not accessible and seeing sights that just wouldn't be available to be seen without them. When Geoff is not busy running the dealership, he is quite occupied coaching baseball, watching NFL or any sport his sons are playing. Interesting Fact: Geoff travelled on a motorcycle from Vancouver to Tijuana, Mexico.
Jenkin Wong
Fixed Operations Manager
Chris Hoyland
Sales Manager
Originally from Edmonton, Alberta, Chris moved to Vancouver summer of 2017. Chris raced motocross for 23 years, winning multiple championships along the way. Starting in the motorcycle industry at the age of 16, Chris has been a loyal Honda rider for the past 20 years. Chris' first motorcycle was a Honda XL75 and one of his favourite Honda motorcycles in Hondas line currently is the Africa Twin. When not riding a motorcycle, Chris enjoys spending time with his daughters, fishing, and kayaking.
Aaron Harvey
Service Manager
David Lough
Sales Consultant
A true Vancouverite, David grew up in West Point Grey and started his sales career with Carter Motorsports in June 2001. In the nearly two decades that have elapsed since he sold his first motorcycle, he has worked at a number of prominent dealerships both here and abroad. Having recently returned to Vancouver after a decade overseas, David has returned "home" to where it all began – Carter Motorsports. David has filled a number of roles throughout his career including those of National Sales Manager, Business Development Manager, Business Manager, Parts and Accessories Supervisor, Service Advisor, and – his favourite – Sales Consultant. He's got a near-encyclopedic knowledge of motorcycles and motorcycling and he's here to put that expertise to work for you! In his spare time, you can find David checking out live music, cheering on his beloved Vancouver Canucks, Texas Rangers, and Westcoast Eagles, or planning his next adventure out on the open road…
Marc Silverthorne
Sales Consultant
Roberto Brandao
Sales Consultant
James Isfeld
Sales Consultant
James Wu
Motorcycle Parts Advisor
Jamie Adams
Parts and Accessories Advisor
Jamie Adams
Parts and Accessories Advisor
Riding Motorcycles for Jamie allows him to clear his head, as it demands all his attention, both mentally and physically. Riding for 11 years, Jamie has owned 4 bikes. A Vancouverite since he was born, Vancouver to Jamie is a great place to ride as there is so much variety from mountain roads to casual highways through the valley.
Chaf Mot
Parts and Accessories Advisor
Chaf Mot
Parts and Accessories Advisor
Zackary Breen
Parts and Accessories Advisor
Zackary Breen
Parts and Accessories Advisor
Brandon Alderdice
Motorcycle Service Advisor
Brandon Alderdice
Motorcycle Service Advisor
Heather Alderdice
Appointment Coordinator
Ty Kha
Senior Motorcycle Technician
Ty Kha
Senior Motorcycle Technician
Meet Ty Kha, who has been a member of the Carter Motorsports team for 20 years! Born in Phnom Pehn, Cambodia, motorcycles have always been a major part in Ty's life since a very young age. As young as 10 years of age, motorcycles have grown into a great passion for Ty from riding, building and fixing. Riding bikes for the past 56 years and in the industry for 50, there is no stopping Ty from being the best motorcycle mechanic in town!
Hiroshi Hotta
Motorcycle Technician
Joining the team all the way from Tokyo, Japan, Hiroshi loves Motorcycles and has fun riding them either by himself or with friends. Being in the industry for the past 22 years, Hiroshi still likes to challenge himself but enjoys having fun at the same time. When not working, Hiroshi enjoys spending time with his family and travelling around the world. His co-workers appreciate when he brings his Japanese flair to the shop by making everyone Takoyaki's.
Eileen Flormata
Motorcycle Technician
Eileen subliminally fell in love with Motorcycles when she was younger while watching an Aaliyah music video. Riding for the past 9 years and in the industry since 2010, Eileen enjoys the freedom and adventure Motorcycles bring and of course making your own parking spots. Born in Edmonton, but raised in Vancouver, Eileen enjoys the city's cherry blossoms in the Spring and seeing snow on the mountains in the middle of Summer. Eileen is the proud owner of 5 Doves and can be found feeding her customers (neighbourhood birds) behind the shop. When not loosening and tightening things accordingly on bikes, Eileen moonlights as a part-time DJ.
Erik Kyllo
Motorcycle Service Apprentice
Erik Kyllo
Motorcycle Service Apprentice
Cosmo Touche Arends
Motorcycle Service Apprentice
Cosmo Touche Arends
Motorcycle Service Apprentice
Mathieu Joncourt
Inventory Coordinator
Don Worrall
General Manager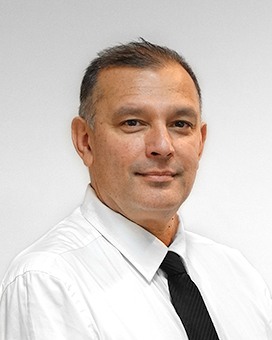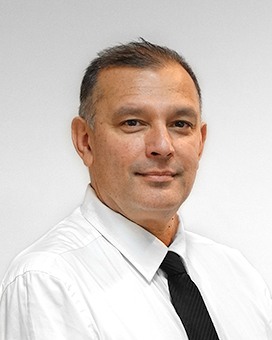 Mike Asher
Account Manager
Mark Main
Account Manager
Mike Campbell
Account Manager
Travis Worrall
Account Manager
Sokha Sem
Office Manager
Debbie Shong
Administration
Steve Jessen
Body Shop Manager
Bobdan Babat
Auto Body Technician
Drago Manojlovic
Auto Body Technician
Garry Reilander
Auto Body Technician
Paul Dent
Auto Body Painter
Van Du Nguyen
Auto Body Technician
Chris Mobley
Auto Body Painter