CONSUMER SATISFACTION GUARANTEED
The Carter Auto Family proudly represents 10 quality automotive brands and comprises of 5 vehicle dealerships, 2 finance companies, a business fleet division, a collision bodyshop and a vehicle glass replacement centre.
FAMILY OWNED & PROUDLY CANADIAN
We're committed to providing an unrivaled vehicle purchase and service experience, each time… every time! Providing our customers with an extensive selection of choice and flexibility they deserve. Experience our difference today!
AFFORDABLE VEHICLE MAINTENANCE
Service your vehicle with the Carter Auto Family and you'll receive the personal assurance, peace of mind and affordable value from our factory certified expertise, industry experience and our focus towards customer excellence!
99% VEHICLE FINANCING APPROVAL RATE
We accept ALL type of credit considerations; low credit scores and minimally established credit to recent graduates and previous bankruptcy declarations. Our flexible financing programs are designed with YOU in mind!
ALWAYS AVAILABLE TO HELP YOU
Our dedicated team of finance specialists remain committed to helping you drive the vehicle you want, the vehicle you truly deserve! Contact us today to learn more about our tailored financial services and credit re-building programs.
OUR CAREER OPPORTUNITIES
Interested in joining our team? Great! We're one of British Columbia's most successful and established Automotive Groups. We're currently accepting applications for various positions throughout our organization.
OUR
LOCATIONS
CARTER CADILLAC
4550 Lougheed Highway
Burnaby, BC V5C 3Z5, Canada
Tel: (604) 291-2266
CARTER GM BURNABY
4550 Lougheed Highway
Burnaby, BC V5C 3Z5
Tel: (604) 291-2266
CARTER GM NORTHSHORE
800 Automall Dr,
North Vancouver, BC V7P 3R8
Tel: (604) 987-5231
CARTER HONDA
2390 Burrard St,
Vancouver, BC V6J 1J7
Tel: (604) 736-2821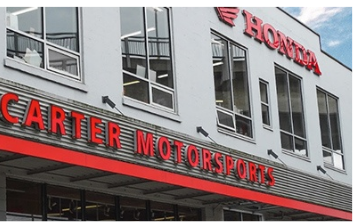 CARTER MOTORSPORTS
1502 W 3rd Ave,
Vancouver, BC V6J 1J7
Tel: (604) 736-4547
HOWARD CARTER LEASE
4550 Lougheed Highway
Burnaby, BC V5C 3Z5
Tel: (604) 291-8899
BC AUTO LOANS
4550 Lougheed Highway
Burnaby, BC V5C 3Z5
Tel: (604) 291-0759